Empowerment to do your best
It's easier to thrive in a work environment that encourages everyone to do their best. Training and development opportunities, as well as the chance to accomplish goals by working together and rewarding achievements, helps to keep you engaged, driven, and dedicated to making the company better. Putting you first, will ultimately help you put the client first. As an employee, you're the heart of our vision of doing right by our clients, which helps shape us to be the better investment firm for today's investor.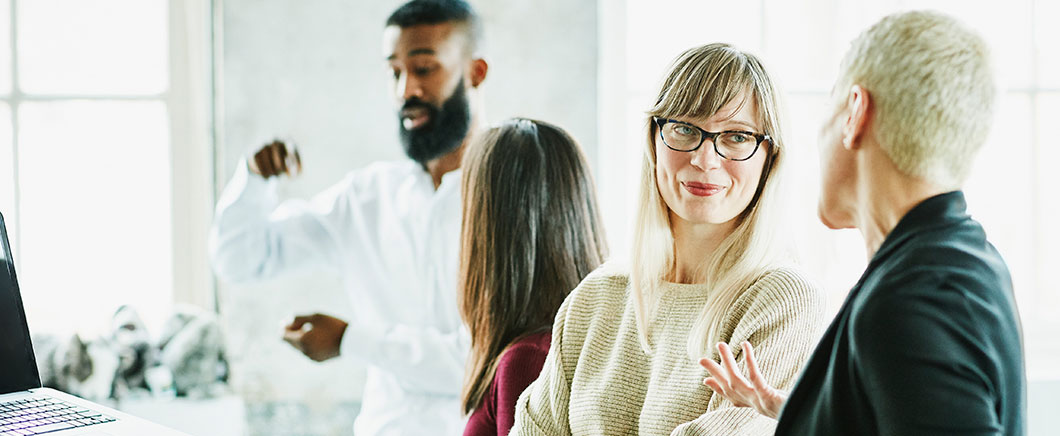 Your voice. Your ideas. Your future.
Satisfied employees lead to satisfied clients. That's why you'll be asked to participate in an annual associate engagement survey, providing feedback on your experience at TD Ameritrade. This isn't a "check the box" activity. You can share candid feedback in the survey using the comments section, and our CEO and Senior Leaders read every single comment. Year after year, we learn more about what keeps our employees motivated, and invested, in their work with us.
But it doesn't stop there. With our action planning process, those scores kick-start discussions that help find opportunities to improve how we operate.
86%
sustainable engagement
92%
of our associates agree that TD Ameritrade supports diversity in the workplace
Get Job Alerts and Introduce Yourself
Receive the latest career opportunities
---
Introduce Yourself
Don't see anything of interest? Then Introduce Yourself! Upload your resume into onto our database so our recruiters can match your core competencies and experience to future open roles.
Introduce yourself today
Both TD Ameritrade and Schwab have been consistently recognized as best places to work.
The combined company will carry on this heritage, offering opportunities for you to build and grow a meaningful career.