All people matter
A healthy company is built on a culture where people feel comfortable being themselves. Yes, it's good for business, but more importantly it's the right thing to do. That's why our culture focuses on the idea that all people matter. It's written on our walls, talked about in our halls, and demonstrated by how our employees interact with each other and our clients.
When you join us on our journey to transform lives and invest for the better, you're joining an organization that recognizes the keys to success are diversity of race, national origin, age, marital status, gender identity and expression, sexual orientation, citizenship status, service in the armed forces, disability, thoughts, ideas, and perspectives.
It's the diversity of our people that help us serve a unique set of clients, each with their own set of goals. And seeing situations through these different perspectives helps drive our innovation. Due to this commitment to inclusion, everyone can be their full selves and bring enriching experiences to the table.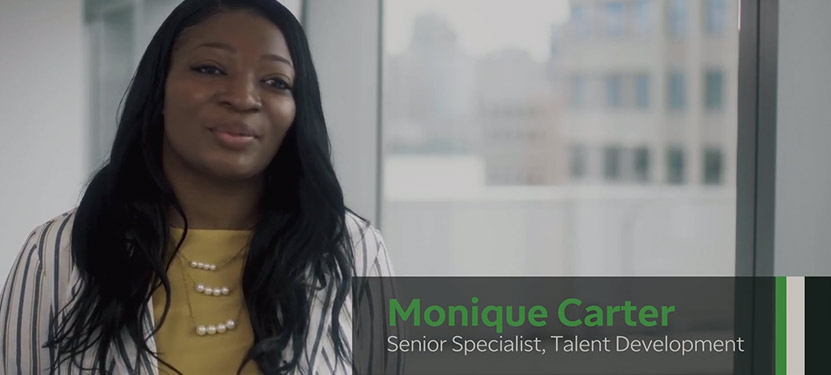 Learn more about our culture of Diversity and Inclusion
Impact Award
The best measure of a diverse and inclusive culture is the experience of the people living in it. That's why we invite our employees to nominate leaders who are truly making a difference. Our annual Impact Award celebrates and recognizes leaders who demonstrate their commitment to building and fostering diversity at TD Ameritrade.
Here are just some of the Associate Resource Groups (ARGs) that are available at TD Ameritrade:
Click to learn more
Diversity & Inclusion

Our Diversity and Inclusion Resource committee provides opportunities for employees to engage in topics, activities, perspectives, education and ideas that promote a more diverse and inclusive culture. From leadership panel discussions to workshops and community involvement opportunities, our councils encourage employees throughout the company to open their minds to new perspectives and experiences, further promoting the development of diverse talent.

Allies

The A.L.L.I.E.S. chapter of Diversity and Inclusion is committed to supporting equal rights and fair treatment for the lesbian, gay, bisexual, transgender, queer, intersex, and asexual (LGBTQIA+) community.

Women's Networking Group

The Women's Networking Group organizes opportunities for women at all levels of the organization to connect with each other personally, develop professionally, and empower them with the resources, encouragement, and fellowship they need to succeed.

Veterans Initiative

TD Ameritrade Veterans Initiative aims to honor and empower military veterans inside and outside of TD Ameritrade. We connect military veterans, hire fellow veterans, and give back to military veteran organizations that provide support to the men and women who proudly served our great country.

TD Ameritrade Professionals

The TD Ameritrade Professionals mission is to improve our company, culture, and communities by empowering and engaging Associates to transcend organizational and personal barriers.
Get Job Alerts and Introduce Yourself
Receive the latest career opportunities
---
Introduce Yourself
Don't see anything of interest? Then Introduce Yourself! Upload your resume into onto our database so our recruiters can match your core competencies and experience to future open roles.
Introduce yourself today
Both TD Ameritrade and Schwab have been consistently recognized as best places to work.
The combined company will carry on this heritage, offering opportunities for you to build and grow a meaningful career.