Investor Services
What if you could join a team that's not only committed to delivering a world-class client experience, but also dedicated to creating career opportunities for its employees? With TD Ameritrade's Investor Services group that's exactly what you get. All of our new employees are given the tools and training they need to be successful – both with our clients and on their career journey.
Worried that you don't have a financial services background? Don't be. Our employees come from diverse backgrounds – healthcare, military, insurance, IT and more. The thing they all have in common? A shared belief in delivering a superior client experience, and a desire to learn and grow with the company. Our paid licensing and training program is designed to teach you about the industry, and equip you with the knowledge you'll need to earn your required licenses.
The training and experience you'll receive can also put you in a great position for future opportunities. Investor Services is a gateway into TD Ameritrade, with many of our employees moving on to take on greater responsibility in numerous roles across the company. Our employees have gone on to work in Sales, Operations, Marketing, Communications, and Institutional, just to name a few. We also offer a management development program, designed to teach the skills our employees need to lead. In fact, many of our managers and leaders today started right here, in a Financial Services position on our Investor Services team.
You'll also work in a fun environment where employees treat one another like family and where our Core Values of People Matter, Integrity First, Work Together, Strive to Win, and Client Centric are visible in all that we do.
If you're ready to join a team that is focused on doing the right thing for each other, our clients and our shareholders, Apply today and begin your journey with us.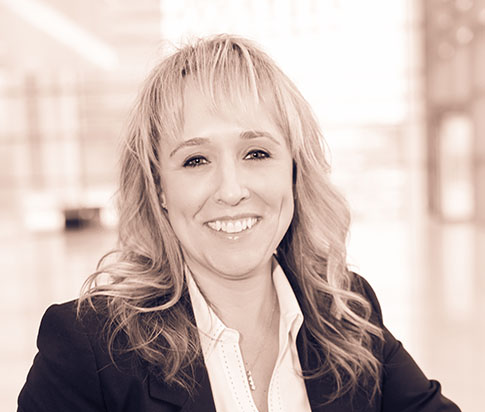 Explore a Career in Investor Services
Meet our Managing Director of Investor Services, Judy Ricketts.
"Joining the Investor Services team is more than starting a job—it's launching a career in Financial Services. You'll be proud of the work you do every day, making a difference in the lives of our clients with the support of our leadership and a team-oriented culture that embraces collaboration and diversity."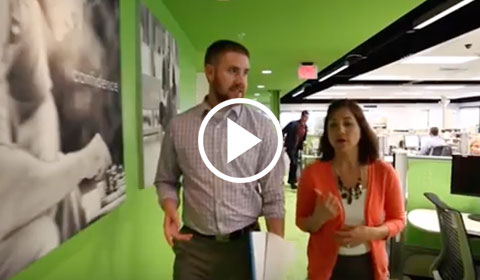 TD Ameritrade Careers
Working in Investor Services
Every day is an adventure. After completing our paid training program you will have the opportunity to build an exciting career at TD Ameritrade. These employees want to tell you why TD Ameritrade has the culture that empowers our employees to be successful today and tomorrow.
My TD Ameritrade story
LaThomas
Imagine the possibilities… Our Financial Services Representatives strive to deliver a superior client experience with every client interaction. Check out LaThomas's story and start your application today so you can create your story at TD Ameritrade.
About
TD Ameritrade.
A leader in brokerage and investment services for over 35 years, TD Ameritrade offers a full spectrum of powerful solutions and innovative tools for trading and investing. We're constantly expanding our knowledge and bolstering our capabilities, from a leading active trader program to intuitive long-term investment solutions and a national branch system. Combined with some of the industry's brightest minds, there's no limit to how big our accomplishments can be.
From first-time investors to sophisticated traders, TD Ameritrade is focused on helping individuals seek out their financial goals. And you're the ambassador to all that we do. Beginning with our trading platform and proprietary technology to our resolve to outperform, you'll maintain the high level of quality and integrity we're known for, each and every day. With the right opportunity, there's no limit to what you can accomplish.
As a leading employer in financial services, we believe in building strong relationships, achieving quality results and working with integrity. It's at the heart of everything we do. That's why we provide you with comprehensive training, benefits and programs that inspire you to achieve more every day. Apply to a TD Ameritrade job today and help our clients pursue their dreams, while you fulfill yours.
Applicants must be eligible to work in the U.S. Immigration sponsorship is typically not available for this position.
TD Ameritrade participates in the E-Verify program. For additional information on this program please click here. TD Ameritrade is an Equal Opportunity Employer. We value diversity and offer a quality workplace. TD Ameritrade, Inc. member FINRA/SIPC/NFA is a subsidiary of TD Ameritrade Holding Corporation (NASDAQ:AMTD). TD Ameritrade is a trademark jointly owned by TD Ameritrade IP Company and the Toronto-Dominion Bank.
© 2019 TD Ameritrade IP Company, Inc.
All about growth.
By virtue of what we do, our world is filled with numbers. Here are just a few that we believe best describe TD Ameritrade at its finest.
10,000 Full-time
Employees

350+Branches
in 49 States

18,380 Hours Volunteered to
Community Programs in 2017